Home
>
Angel Sirona is Coming with Life Ward
Angel Sirona is Coming with Life Ward
It was hot summer days. Plants were getting faded from greeny vibes. Lands got hardened, cracks opened here and there. Suddenly the sound of thunder was heard up in the sky. Soon after, clouds gathered in huddle started pouring rain over plants and animals. The rain drops just healed all the cracks, softened the lands, revived the green colour in the forests. Frightened, the sun ran away and never torched those innocent creatures again. The sunny sky was raining fire each moment and that every drop was soaking up lives from lands to lands. Sirona, a new angel arose in the land of League of Anges, mother of all healers.
Sirona 's unique skill " Life Ward" can Increase the max HP and Hit of the entire squad by 35% for 3 rounds; also gives 30% Life Steal to the 3 allies with the lowest HP for 1 round. As currently players can deploy five angels at most, this new artifact angel will greatly boost the squad strength! Please note that Angelic Scroll – the special scroll is required to unlock extra Angel slots.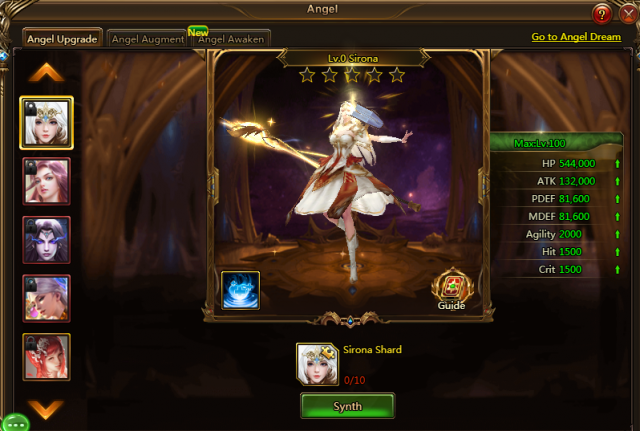 From MAR. 15th to MAR. 20th, Angel Sirona will be available in Cross-Server Resource Tycoon. Collect various resources and rank higher in the tycoon rankings, you'll have the chance to get this new Angel and many other resources. Hurry up to take Sirona to your squad! Play League of Angels II now and enjoy the simple joy!